Just for the holiday season, my fellow authors and I who wrote the fifteen stories in the "Nine Streams of Consciousness" science fiction anthology, have discounted our book at Amazon.
HOLIDAY SPECIAL:
The #scifi #anthology Nine Streams of Consciousness is on sale.
Kindle E-book is nearly 30% off
Paperback is 9% off (about as low as Amazon lets us go – I wish it could be more).
Get it as a gift for someone or, just get a copy to enjoy for yourself!
United States Amazon.com: http://amzn.com/B087R6P9XF
United Kingdom Amazon.co.uk: https://www.amazon.co.uk/dp/B087R6P9XF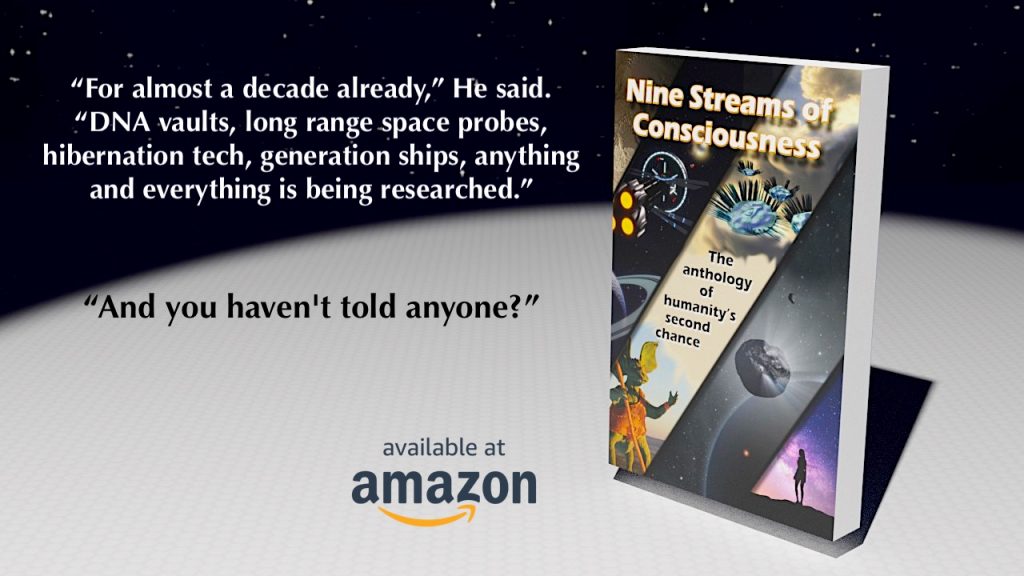 If you read it, please be sure to leave a rating and/or review on Amazon or Goodreads.com. It helps our visibility on Amazon a lot if people leave us reviews and ratings!